BARE NECESSITIES RETREAT 2019
Friday, May 24 – Sunday, May 26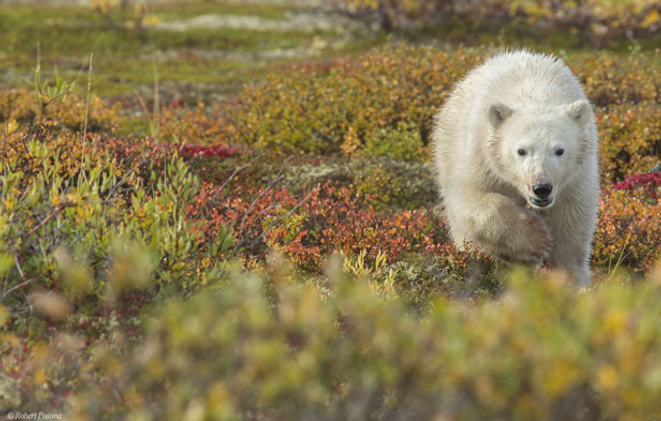 Come to Midland, Ontario for a weekend full of fun and learning in the countryside. You will have the unique opportunity to disconnect from technology and see what that feels like. Disconnect to reconnect with Mother Earth and with yourself and learn basic life-enriching skills. Walkthrough healed soil, forest, and rolling hills, and feel nature at its best.
Relax by an outdoor bonfire and spend Saturday morning learning about Bear energy and how its message can enrich your life.
Experience the healing benefits of AGNIHOTRA homa fire, the natural gift to cleanse our precious land, atmosphere, and your body.
Enjoy an inspiring and practical afternoon meandering, meditating, and medicine making with wild plants.
Discover the power of your human roots to confirm your valuable purpose on Mother Earth.
Founder of White Bear Haven, alchemist, researcher, provider of forums on global geoengineering and passionately focused on bringing humanity back into harmony with nature.
Herbalist, educator, and author of The Gift of Healing Herbs and Healing Magic, specialist in WiseWoman healing ways.
Author, editor and mind, body, spirit, wellness coach, with particular expertise on Kundalini energy awakening.​
How Your BARE NECESSITIES RETREAT Weekend Unfolds…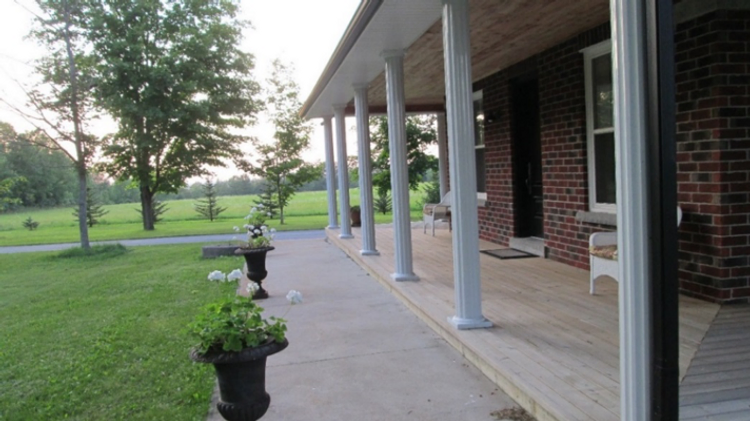 WELCOME to the BEAR HOUSE
Plan to arrive between 5 and 6 pm. Settle into your room and enjoy a welcoming tea, wholesome mini sandwiches, and snacks in the living room area. There is a shared refrigerator to store your favorite travel snacks too. Get acquainted with the center staff and our other retreat guests.
7:30 pm: Official Welcome at the Bear Cave (by the front gate). A sacred sage aura cleansing ceremony – if you like – will release natural healing energies.
Learn the significant value of the ancient AGNIHOTRA homa fire ceremony and fire medicine.
Enjoy the social time and the evening skies across the magnificent Ontario farm country before ambling back to the Bear House for a restful sleep.
NOTE: At any time during the weekend, you may want to meditate in the Bear Cave or discover one of the hay bales specifically placed to enjoy nature in meditative solitude.
7:30 am: Your continental breakfast will be ready. Gluten-free muffins, a variety of bread, butter, goat cheese, organic jams, and fruit. Free-range, small flock eggs will be available, coffee, and organic herbal Linden or Lemon Balm tea
An early riser? Join us for Sunrise ancient fire ceremony of AGNIHOTRA homa.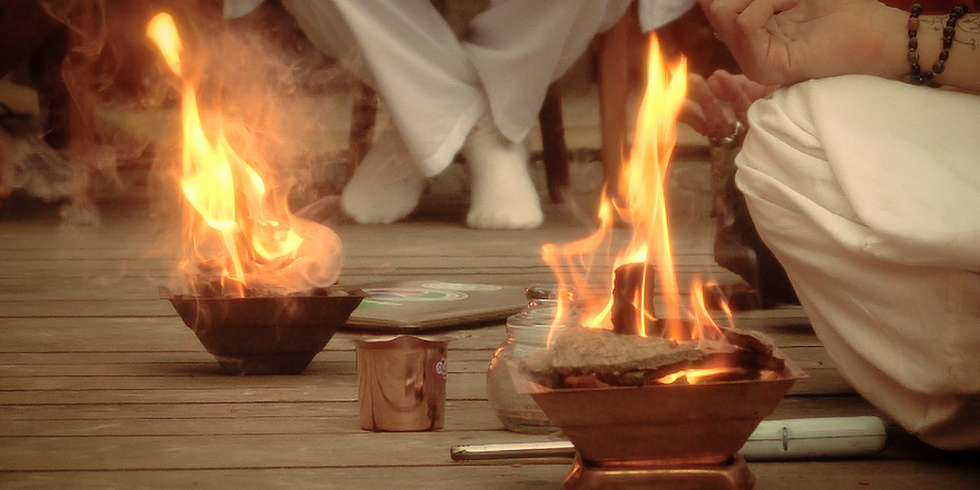 10:00 – 11:30 am: Join Alda, by the morning bonfire and let's talk Bear energy! Learn to navigate between the spirit and the physical, bring the unconscious to the conscious, and restore harmony and balance.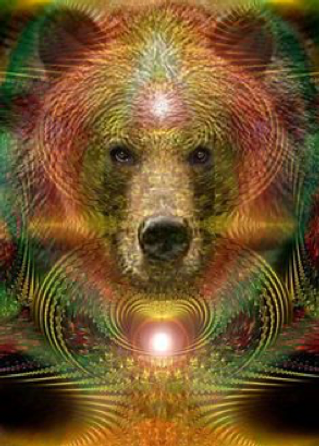 Around 12 noon, a light lunch of nutritious vegetarian soup or bone broth and fruit (and perhaps a wee nap if desired). A unique afternoon workshop awaits to inspire you.
1:30- 5:30 pm: Join WiseWoman herbalist Robin Rose Bennett meandering, meditating and medicine making with wild plants gathered in the afternoon weed walk through the forest and rolling hills of White Bear Haven. For further information on Robin visit www.RobinRoseBennett.com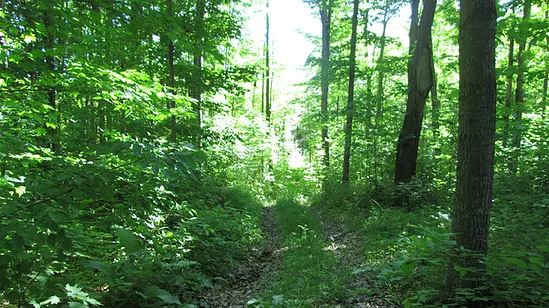 6:30 pm: Dinner consisting of high protein salads and vegetable stew. All choices are organic, non-GMO, pesticide and hormone free ingredients, KETO vegan, vegetarian.
After dinner, join us for our Sunset AGNIHOTRA homa ceremony and perhaps take time for a relaxing walk.
Around about 9 pm: Grab a cup of coffee, tea or cider and come sit by our country bonfire. Spend a peaceful evening of storytelling in the native talking stick tradition or feel free to just observe and listen.
8 am: Breakfast awaits.
9:00-11:00 am: Discover how we are naturally seeded each day to create a renewed blossoming of love, joy, and human potential. Enjoy two hours unraveling the rich truth of your own Bare Necessities with workshop facilitator Judy Watts.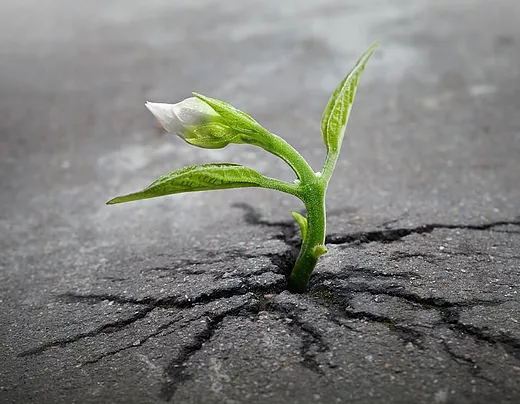 Closing ceremony – 11:00 am
As we conclude our unique weekend memories together, some essential oils for Aura Protection will be shared before you leave.
Retreat officially ends at 11:30 am to leave plenty of homeward journey time.
All inclusive: room accommodation, Friday arrival snack; Saturday breakfast, lunch, and dinner, Sunday breakfast; all on-site activities, materials and workshops.
Courage room: single bed, private $425.00
Balance room: double bed; full cost of retreat for 2 sharing $395.00 per person; and for single/private $475.00
Inspiration room: queen size bed; full cost of retreat for 2 sharing $395.00 per person, and for single/private $535.00
Protection room: double and single bed; full cost of retreat for 3 sharing $395.00 per person, and for 2 sharing $450 per person
A sofa bed is available in a private area of the house if anyone is interested. Total cost $255.00 for 2 sharing, or $335.00 for one person only
(Bathrooms are shared.)
To view rooms please email me at whitebearhaven@outlook.com
If you would like to stay extra nights – just let us know. For the price of rooms please email me at whitebearhaven@outlook.com
Payment by cash, credit card, pay-pal, or e-transfer upon registration.
All fees include HST – returnable up to 20 days before the event
If you are staying in the area and do not require accommodation or meals and would like to join our retreat activities, the cost is $195.00 per person
For further information call – 705-835-7070
Email: whitebearhaven@outlook.com