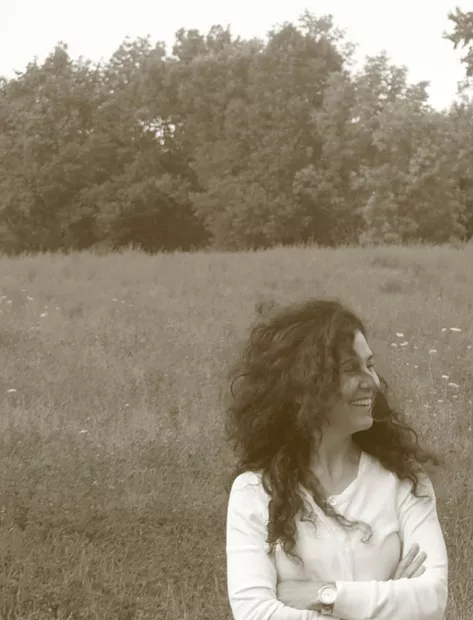 Welcome to White Bear Haven. My name is Alda – your host. My intention is that all who visit White Bear Haven have a relaxing and fruitful visit. My purpose is to provide you with a technology-free environment and with the tools and knowledge to rediscover and reconnect to Mother Earth, get in touch with your inner power and your innate blueprint.
A little about myself…
Born in a small village in rural West Africa, I grew up barefoot and fancy free. I have always felt compelled to be close to nature and have wished others felt the same.
For the last 30 years, I have been busy in the corporate world helping people find jobs, making a living in the "matrix" we call frenetic modern life.
However, all along, I had so many questions…
Which led me to over 20 years of research into expanding my understanding of the beautiful planet we live in, the human condition, our systems, and our evolution, wishing to gain a better understanding.
My passion for learning led me on a journey to reconnect with nature, a journey seeking knowledge on what being healthy really means and how to achieve that state. I dug into World Affairs and Finance, Food, Energy, Health, Ancient Traditions, and Native Cultures.
A series of synchronicities and coincidences led me to this land…
White Bear Haven has come about because of the desire to hold space where guests can come and feel the power of connecting with nature.
We exist because of a calling to contribute to a new way of wellbeing, harmony, peace, and prosperity for Earth and all her creatures.
We, at White Bear Haven, stand for empowering conscious humanity to create a collective vision for a sustainable world. We look forward to assisting in the removal of conditions that cause scarcity and fear. We desire to unite humanity, remediate depleted eco-systems, protect the environment and facilitate events that encompass these values.
We all can achieve a natural state of health.
I welcome you;
Alda
In today's world most of us are seeking comfort and healing of one form or another. Some are wondering how to disengage from the day to day survival mode into a more balanced, harmonious state of being.
Sometimes you may wish to slowly leave a world dis-ease, responsibility and constant timelines, to regain some mental clarity.
We all have a story, we all need understanding and a less stressful existence.
There are a myriad of ways that harmony and healing can occur. Some can be specific to your individual wellbeing. You can begin now to take baby steps toward a more conscious way of living where you can gain control over your current condition and your future. Change is waiting for you. It is time…
In keeping with the resonate energy of White Bear Haven, I offer what is called informal guidance sessions over a cup of tea by the fire or sitting in a farm field or a rock (weather permitting), or simply on a good old couch.
These sessions are appropriate if you just need someone to talk to about your personal concerns or want some guidance on how you might deal with them.
These are offered by donation, based on your own financial circumstances and how valuable the session is for you. They normally last between one and two hours.